Gemini Rehearsal Studios is a music rehearsal studio that prides itself on offering a safe and friendly environment for practicing music. Established in July of 2001, Gemini has been providing a venue for musicians and bands to sharpen their skills. We understand what it takes to make a rehearsal studio feel like home.
Read more
.::. 
Editorial Review
Studio Sizes
Gemini has a variety of different-sized and priced rehearsal spaces available to fit your needs, whatever they may be. Offering rehearsal studios in standard sizes of 100, 150, and 200 square feet — we have the right size for you. Each studio is regularly maintained and comes standard with amenities such as:
a free DSL- WiFi & wall connection

air conditioning

fire alarm

fan and surge protectors

and more!
Location
Gemini Rehearsal Studios is at the heart of Orange County, centrally located near the 5, 55, and 405 freeways. Gemini is a convenient practice/rehearsal studio for musicians coming from San Clemente to Long Beach, from Newport Beach to Fullerton and beyond..
Our Philosophy
At Gemini, we believe that creativity is a necessary part of life — and for musicians, a place to rehearse is a vital part of their expression. We would like to thank all of our clients for helping grow Gemini Rehearsal Studios as an institution made by musicians, for musicians. Practice Well.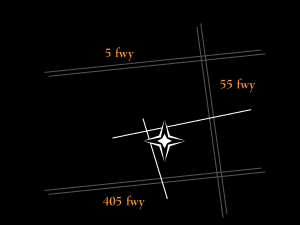 What Bands Are Saying About Gemini
Manson // On Switch
"Gemini provides us the space and privacy to get the work we need to DONE. Their spaces save you time, money, wear and tear on your gear and back. Seriously, do yourself a favor and put that extra time towards your songs."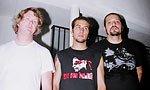 Keith Delaney // OC Drumming
"We have been at Gemini Rehearsal Studios for 2 years now and are extremely happy. We feel secure in the fact that our gear is safe with the 24 hour surveillance equipment around. We have met a lot of great people there and have also been able to network with other musicians. I think one of the best qualities of Gemini Rehearsal Studios is the Staff. They are always eager to accommodate us and are extremely nice. I would recommend Gemini Rehearsal Studios to anyone."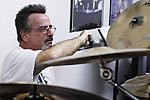 Jabe "Too Funky" Amato // dfunktion
"We have been Funkin' Gemini Studio's for about 2 years now and aside from being clean and convenient we feel that our equipment is safe and secure…. that's a big deal to us!! Word!"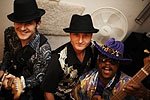 Troy Born // Drum Teacher (troyborn.com)
"Gemini Rehearsal Studios is the nicest lock-out studio I have ever seen. It's centrally located, secure, and clean. And to top it all off, the owner is a nice guy!"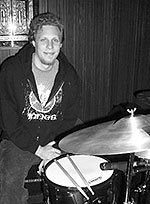 Dave Lamar James // Guitarist – Keyboardist – Nair do well
"After searching high & low throughout the land I found Gemini & I found a home. Thanx Gemini"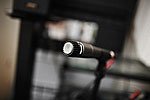 Max // Labia Mirage
"While the exact source of artistic inspiration is often difficult to pinpoint, and nearly impossible to manufacture, it's generally accepted that an artists environment is of paramount influence. Writers will surround themselves with interesting people to draw stories from. Photographers work with the lighting and positioning of their surroundings. Even chefs need a good kitchen and local markets to pull their culinary masterpieces from. Musicians have their own environmental necessities, and Gemini Rehearsal Studios easily meets them. With 24 hour access, great rooms, and security monitoring to watch your precious equipment, Gemini Rehearsal Studios is the logical choice for any Orange County band who wants to take themselves seriously and start creating music. There's no need to load and unload gear after a long day at work. No need to worry about disturbing the neighbors or meeting noise curfews. Anytime of the day your can meet your band mates, power up the amps and get right to business. Plus, the other bands are always friendly and interesting, which further creates a healthy creative environment. In fact, the only downside to Gemini Rehearsal Studios is that I drink Coke, and their vending machine only dispenses Pepsi products. But oh well, it's a small concession on the path to making your dreams come true, right? Peace, Love, & Things Hidden In The Panty Drawer."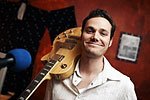 Steve // The Color Turning
"Gemini Rehearsal Studios is the most comfortable rehearsal studio we've ever experienced. The owner, Luke, is unbelievably accommodating and friendly – as are the other bands. Gemini is clearly in a league of its own."